Not Just Foreclosures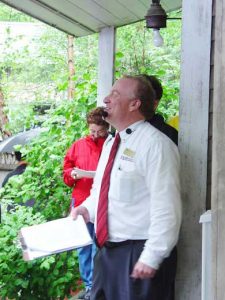 Foreclosure auctions are a reality of the economy and we handle such sales for banks and lending institutions. Selling real estate at auction, however, is not just about distressed properties. In many cases, selling real estate through an auction-by-choice is the best option for property owners. It can be particularly helpful for families or estate executors that need to sell a home left by a friend or relative who has died.
Rather than listing a home or commercial property for sale and letting it sit on the market for what could be an extended period of time, an auction-by-choice generates a heightened sense of urgency and excitement, because potential buyers know that the sale is going to happen on a specific date and they have to bid high on that day to secure it. A well-conducted and well-promoted auction will reap the true market value of the property, because it drives prices in an upward direction. People bid up to what they see as the value of the property, as opposed to potential buyers reacting to an "asking" price, and then trying to negotiate the price down.
Berman Property Solutions (formerly Berman Auctioneers & Appraisers) has handled numerous auction-by-choice sales in recent years, where the sale price ended up being tens of thousands of dollars higher than what the seller had considered asking for the property through a traditional listing approach. However, not every piece of real estate is a good candidate for a successful auction-by-choice sale. In general, a property that is desirable, with a seller who is truly motivated to sell at market value, creates the best scenario for a successful auction-by-choice.
Read our testimonials and case studies of successful auctions by choice by Berman Property Solutions.
Read an article about Auctions By Choice, or click here for more information on Auctions By Choice.
Personal Property Auctions
Personal Property is a technical term that means any kind of physical asset that is not land or buildings. In addition to our real estate sales division, Berman Property Solutions (formerly Berman Auctioneers & Appraisers) specializes in evaluating business assets and the contents of estates, and then selling those assets at auction.
We routinely deal with business inventory and capital equipment that needs to be sold as part of a business liquidation. We also work with families and executors to appraise and auction the contents of a decedent's estate. Over the years, we have dealt with every kind of major asset, including construction equipment, cars, trucks, boats and airplanes.