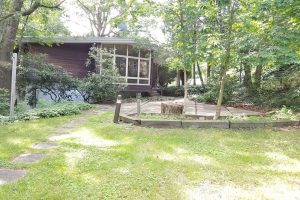 When some people hear the word "auction" in conjunction with "real estate", they think about negative situations…foreclosure, bankruptcy, a bank that owns a property it doesn't want, or that the property is in major disrepair or has some other flaw.
While this is sometimes true, let us bust the myth right now that auctions are only for troubled situations. The reality is, auctions are an effective means of selling non-distressed properties as well!
Rather than listing a home or commercial property for sale and letting it sit on the market for what could be an extended period of time, an auction-by-choice generates a heightened sense of urgency and excitement, because potential buyers know that the sale is going to happen on a specific date and they have to bid high on that day to secure it. A well-conducted and well-promoted auction will reap the true market value of the property, because it drives prices in an upward direction. People bid up to what they see as the value of the property, as opposed to potential buyers reacting to an "asking" price, and then trying to negotiate the price down.
Berman Property Solutions (formerly Berman Auctioneers & Appraisers) has handled numerous auction-by-choice sales in recent years, where the sale price ended up being tens of thousands of dollars higher than what the seller had considered asking for the property through a traditional listing approach. However, not every piece of real estate is a good candidate for a successful auction-by-choice sale. In general, a property that is desirable, with a seller who is truly motivated to sell at market value, creates the best scenario for a successful auction-by-choice.
Please read this article which was written about this – it will help dispel this myth!
You can also read testimonials from very satisfied clients who sold their real estate via auction-by-choice and some case studies describing sales we conducted using the auction method. In these cases, the auctions brought far more money than the sellers were expecting to receive for their property!