Auctions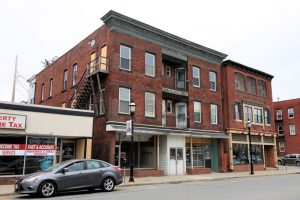 The auction process at Berman Property Solutions (formerly Berman Auctioneers and Appraisers) has been fine-tuned to be as effective as possible. Each auction is handled with the utmost professionalism and care. We will make sure you are comfortable with the process and will be open and honest through the process. We have been doing this for 85 years and understand that the process can be a bit daunting initially. We want you to feel comfortable, so we have added this information as a starting point.
Below, we break down procedures into Real Estate Auctions and Merchandise Auctions (including personal property auctions). We'll cover the registration process, bidding, payment and removal (if applicable).
Real Estate Auctions
Below is a list of helpful tips to follow when preparing to participate in a real estate auction. If you have additional questions, please feel free to contact us directly.
Watch this Website
The world of auction sales can move very quickly. We recommend that you regularly visit this site regarding a particular listing as information can be added or changed right up to the sale date. This website is the quickest way for us to provide new information. For additional information, please contact us directly. We will be happy to assist you and answer your questions.
Research the Property
The information we provide about a property comes from what we believe to be reliable sources, but we do not guarantee this information's accuracy. The information may not be all encompassing. We recommend that you visit town or city halls, view the property in person and research a particular property to your satisfaction prior to bidding. Remember, you are buying the property "As-Is".
Inspect the Property
Take full advantage of any previews or inspection opportunities, whether conducted by Berman Property Solutions or by other means. This will allow you to see for yourself what you are bidding on and help you determine your comfort level and maximum bidding price. This will allow you to bid with confidence during what can be a fast-paced auction environment.
Prequalify Yourself
Increase your comfort level by knowing your mortgage qualifications. Even before you decide on a property to buy, you should prequalify yourself through your bank or lending agency. Most auction closings are required within 20 to 60 days of the sale date. There is no mortgage contingency in a real estate auction. It is best to know that you have financing available for the property before you bid.
Attend an Auction
Check the local newspapers or join our mailing list for auctions in your area. Attend and observe one or more auctions and familiarize yourself with the process before you become a bidder. The auction process happens quickly, so knowing what to expect is important, when your time comes to buy.
Plan Your Strategy
Determine your bid limit after examination of the property and all available information. Don't be afraid to bid early in the auction. Most other bidders will be willing to pay just as much as you.
Register To Bid
On auction day, it is a good idea to arrive at the auction location at least half-an-hour before the advertised time for the auction. By doing so, you will have more time to consult with on-site staff, who are prepared to assist you with your last-minute questions regarding the property and the auction process. Upon completion of registration, you will be qualified to bid. Read and understand the terms of the sale, and other important auction day information. Give yourself ample time to get your bearings so that you are comfortable with both the process and the property.
Bring Required Deposit
If you are the successful high bidder at an auction, you will be required to affirm your bid with a signature and deposit. All deposits must be in earnest money form, i.e. cash, certified check or bank check. Deposit requirements and amounts are clearly listed in the "TERMS" section of the flyers.
Bid Aggressively
The auction process will move quickly. You should bid aggressively until you have won or reached your limit. There can be only one winning bidder for the property. You cannot buy at your price unless you bid your price.
Merchandise Auctions
Below is a list of helpful tips to follow when preparing to participate in a merchandise or personal property auction. If you have additional questions, please feel free to contact us directly.
Registration
Come prepared to register with the bookkeeper. This will take just a couple of minutes and, if done early, you will miss the last-minute crowd. The bookkeeper will issue a bidder-number and a card to bid with.
Online Bidding
Some auctions may allow for online bidding participation. Please follow the associated links for such an event and follow the specific instructions, as they may vary from auction to auction.
Deposits
Be prepared to leave a deposit in the amount of approximately 25-percent of what you may spend at the auction. Bidders are required to maintain a deposit vs. spent ratio with the bookkeeper. Deposits can be in the form of cash, checks certified by your bank, cashier's checks or a company check with a letter of guarantee of payment. Receipts are given for all deposits, and deposits are completely refundable if not spent at the auction.
Preview/Inspection
Bidders should attend the prescribed preview and inspection time in order to inspect items to their satisfaction. Remember, items are sold "As-Is", "Where-Is".
Process
Items are generally sold in order of lot number starting at lot #1. The auctioneer may periodically sell items out of order or group selected lots.
A bidder holds up "Bidder Card" or verbally responds in order to bid what auctioneer is currently asking. Generally, items are sold at a pace of approximately 80-100 lots per hour.
Payment
Bills will be issued immediately following the sale of all listed items. Payment must be made in the form of cash, bank certified funds, bank cashier's check or business check with a letter of guarantee from a bank (no personal checks or credit cards please). Payment in full is due immediately following sale.
Removal
Consider removal time and expectations when bidding. No removal of items can occur before payment is made and a "paid" bill is issued. It is the responsibility of the buyer to remove all purchased items within the time period and conditions specified. All equipment removals must be done in a workman-like safe manner.